MISSION
Candles can change the world, by saving one dog's life at a time!
Riley's Candles is on a mission to save as many dogs, who need emergency surgeries, to save their lives as possible. 
Riley is our founder, Chief Beagle Officer, best friend and currently a 13-year-old rescue beagle. 
When Riley was 3, he was paralyzed for the first time, his parents were newly married and could not afford the roughly $10,000 in surgery and recovery it was going to take to save his life. However, the only other option was to put him down. In desperation, the charges were spread over every credit card his parents had available.
Riley Survived! 
This unfortunately would not be Riley's last time being paralyzed, he has been paralyzed a total of 4 times and needed 3 emergency back surgeries to save his life. 
He is now a healthy 13-year-old, that loves smelling candles, and is on a mission to use that love to save as many of his four-legged friends as he can!
Over his decade long relationship with animal neurologists, veterinarians, and their amazing teams, Riley has met too many animals who have had to be put to rest because of money. Their parents desperately wanted to save them but could not afford the surgery. 
Riley decided he had to do whatever he could to change this, so in 2017 he founded Riley's Candles!
Per Riley's instructions a portion of all proceeds raised by the sale of his candles and 100% of all donations will go directly to save pets in this situation.
Riley loves all his Candle family and friends and with all of your help, he believes:
Candles can change the world, by saving one dog's life at a time!
SHOP NOW
Riley in 2014 with 17 staples in his back after an emergency surgery saved his life

Almost exactly 8 years later with 13-year-old Riley Happy as can be exploring the shores of Lake Superior on his color tour of the UP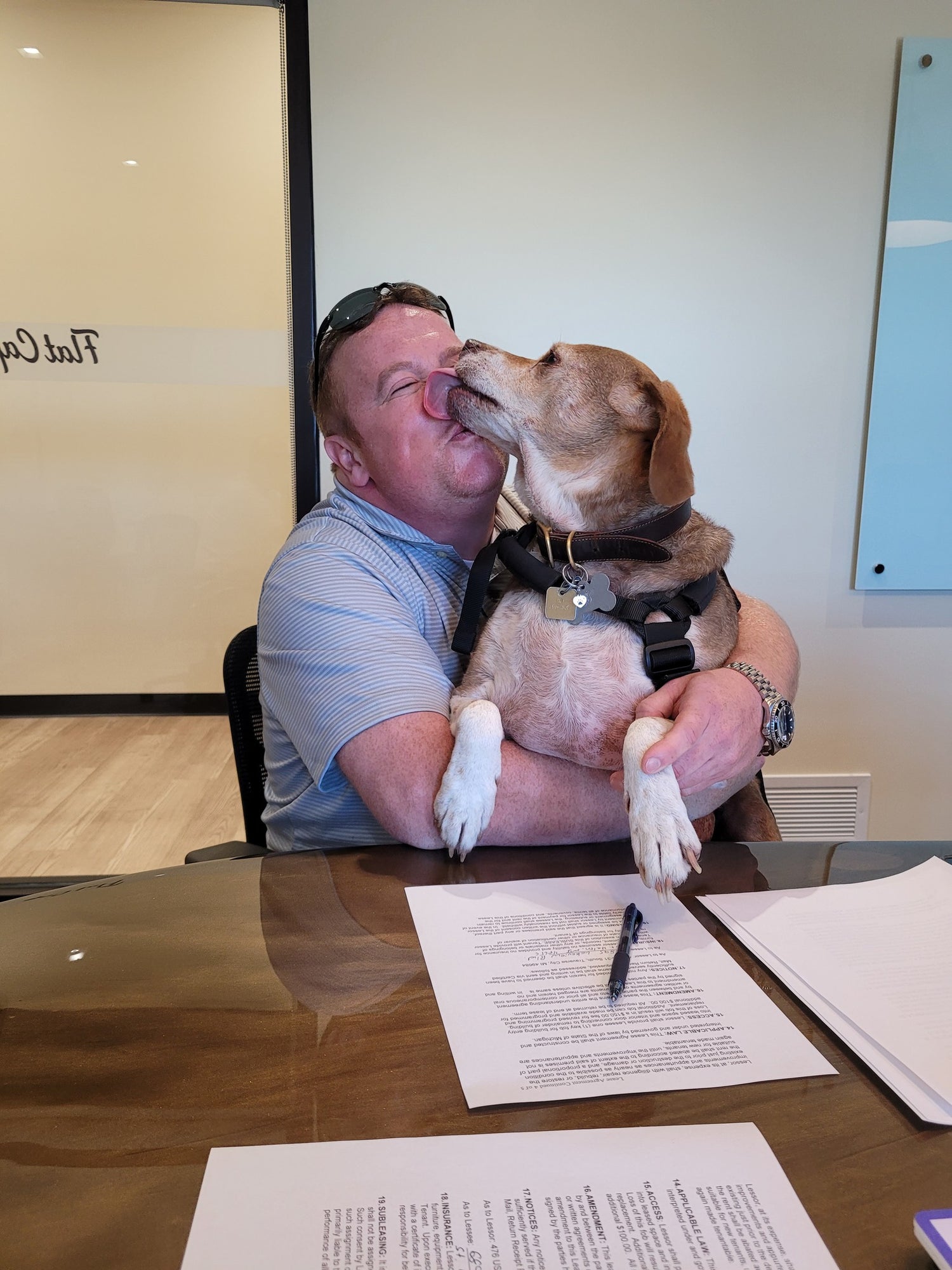 LEASE SIGNING
Riley signs the contract on his first retail location in Traverse City
PLAY BALL!
Riley is excited to announce he is partnering with the Traverse City Pit Spitters and will be throwing out the first pitch at a game in the Spring!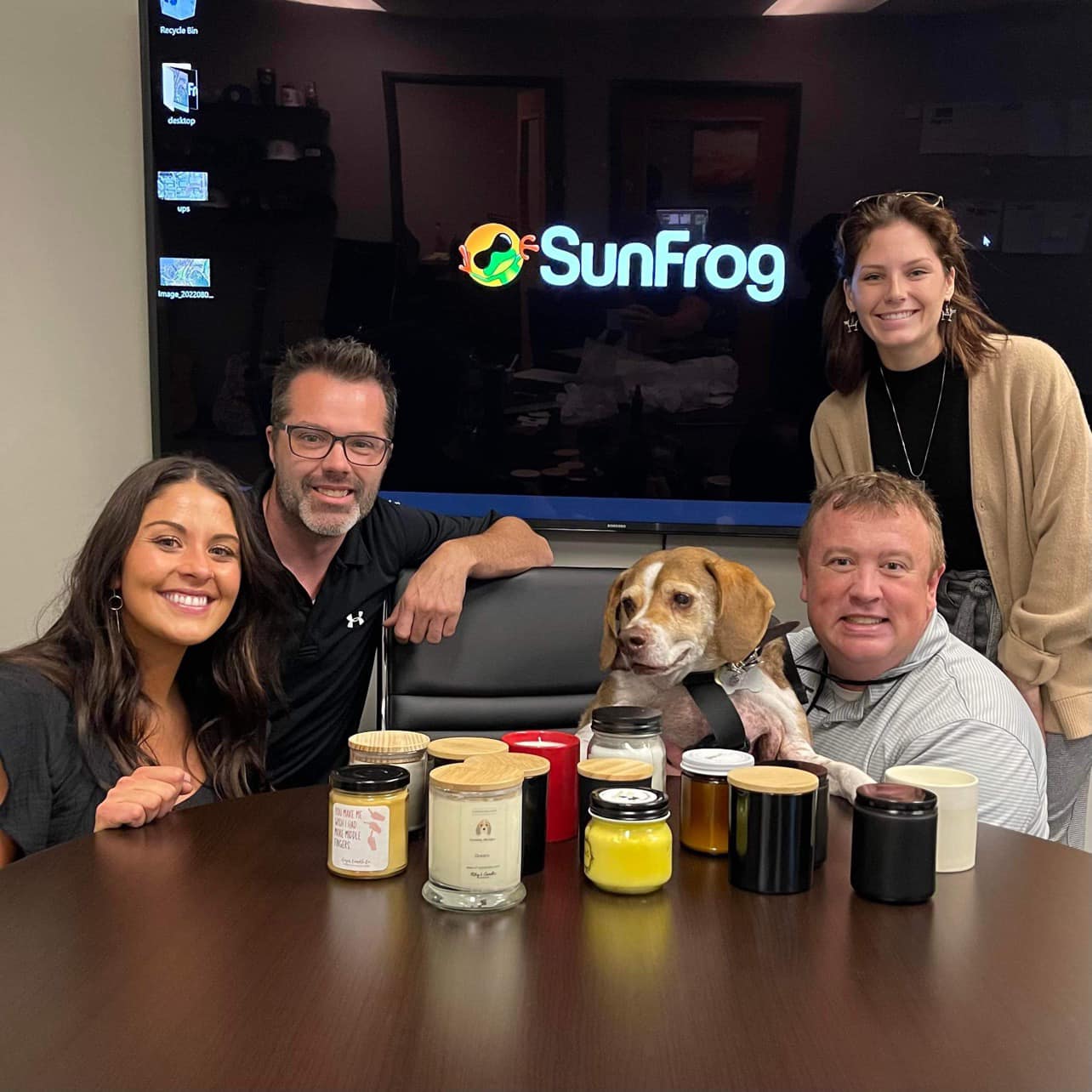 Sunfrog Solutions
Riley in the Boardroom finalizing the partnership deal with SunFrog Solutions for his on-demand and fulfillment needs (and he ate ice cream)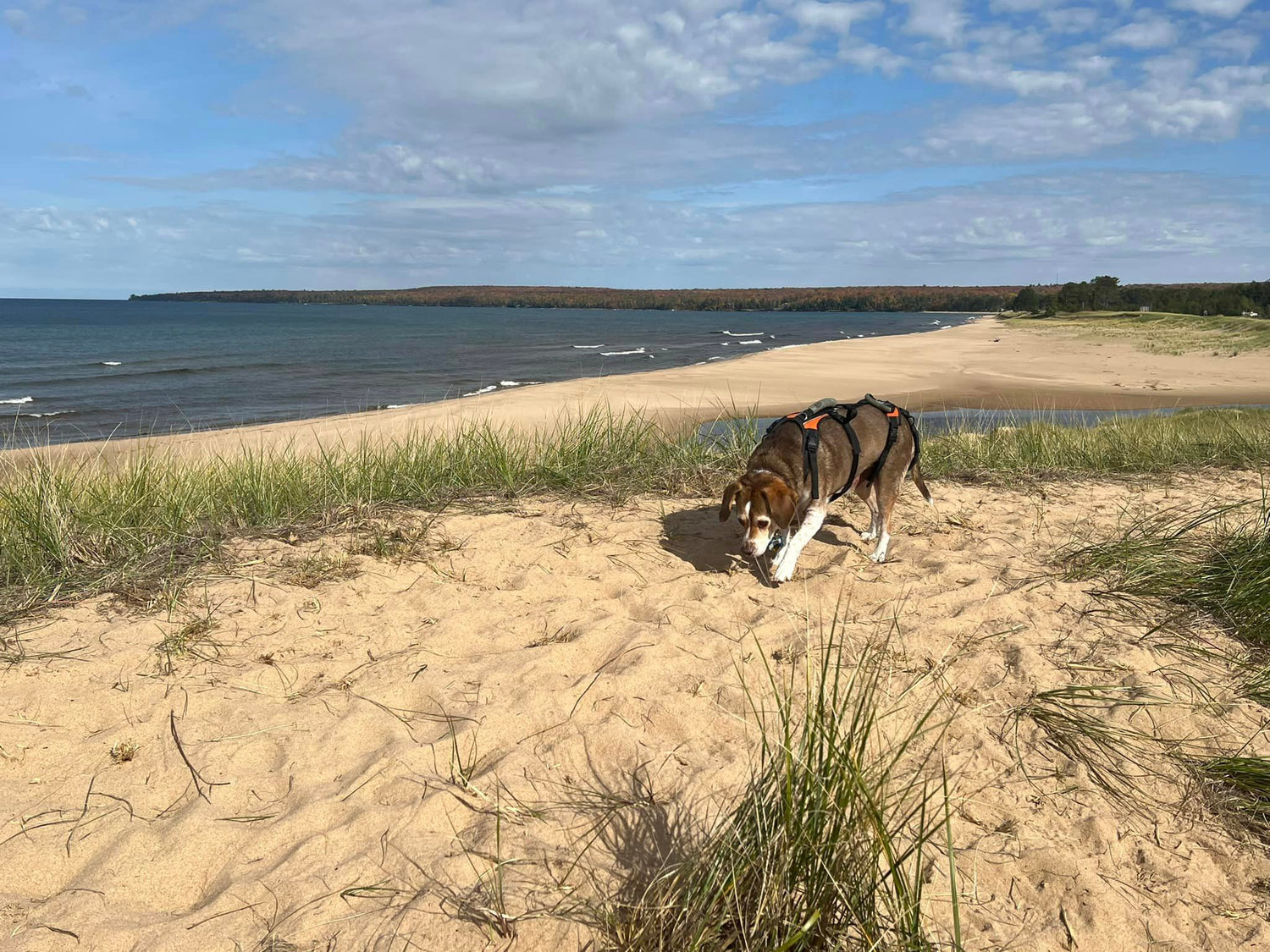 NorthernExpress.com Article
What do you call a dog who starts his own business? Doggypreneur? Riley the beagle is one such dog and the namesake of Riley's Candles, a business "on a mission to save as many dogs who need emergency surgeries to save their lives as possible."
Read More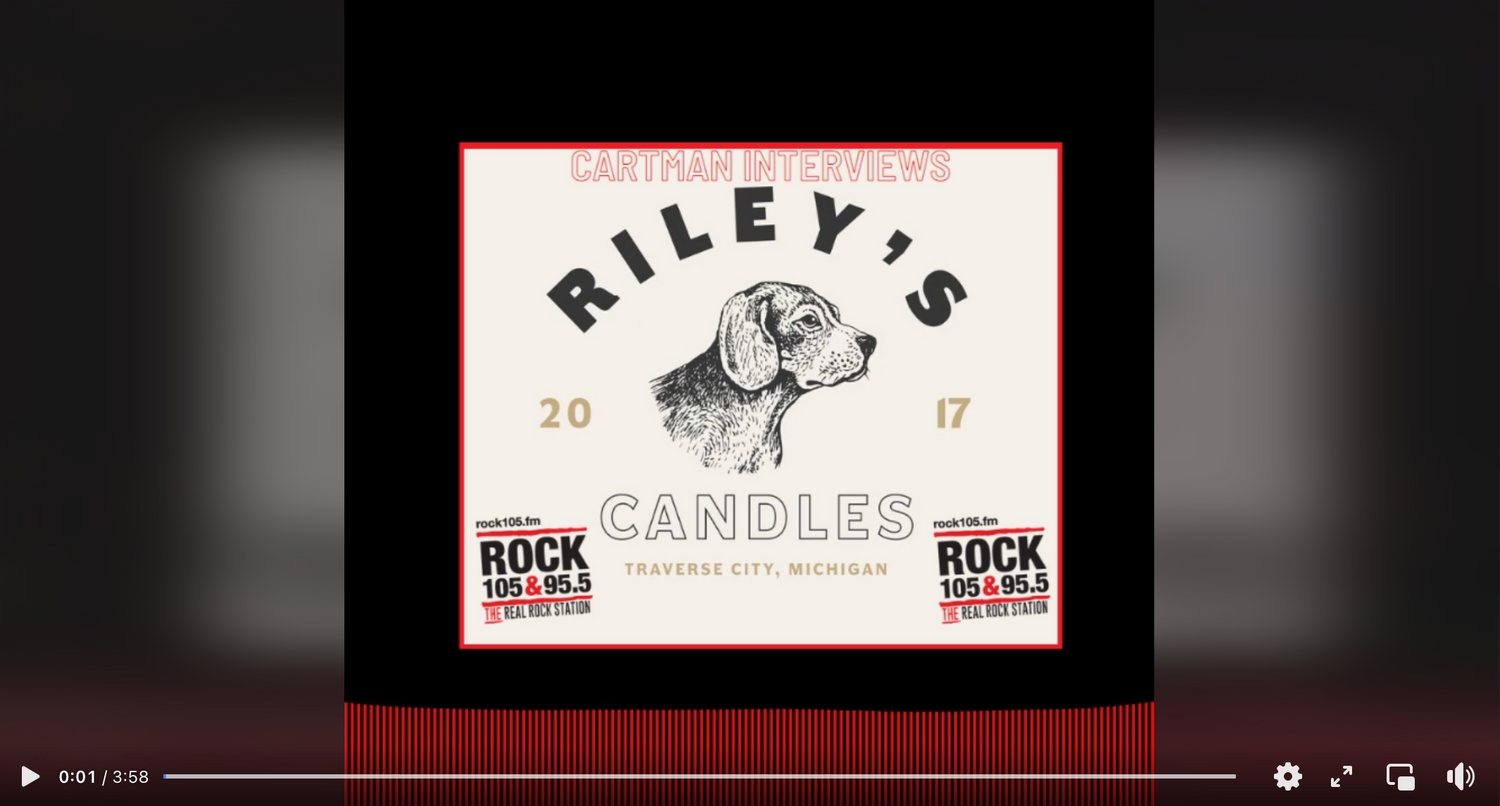 Rock 105.fm
Earlier today, I had the chance to chat with Josh Hart, founder of Riley's Candles! They will open a physical location, and online store this Monday!They have a fantastic mission to help families who have a pet that needs a expensive surgery, bypaying for the surgery. The dog gets to live, and the family doesn't have to have their hearts broken because they had to put down their pet. Check out the interview!- Cartman
Listen to Interview